"Life is like a box of chocolates you never know what you gon' get." Said thoroughly by the placid Forrest Gump. Which ties into my next quote said by his mother
"sometimes we all do things that, well, just don't make no sense", and that passage concludes my adventitious weekend. I don't really know what this past weekend consisted of but all I know is that exhaustion due to(food coma and a great deal of bowling) is the leading cause of a rumpus.
Bowling + Food + Dress up + Insomnia= Good times!
One of my weekend outfits was a fairly light chiffon blouse with an abundance of cream colored feathers all of which reminded me of well Forrest Gump.Haha.I threw the top on over a cropped black undershirt; Paired with dark wash indigo jeans and then strutted my stuff in black suede studded heels.
♥Xi Clothing-chiffon feather blouse
♥Clothing co.-indigo skinny jeans
♥Baker's Shoes-black suede heels
♥Forever21-pearl and gold necklace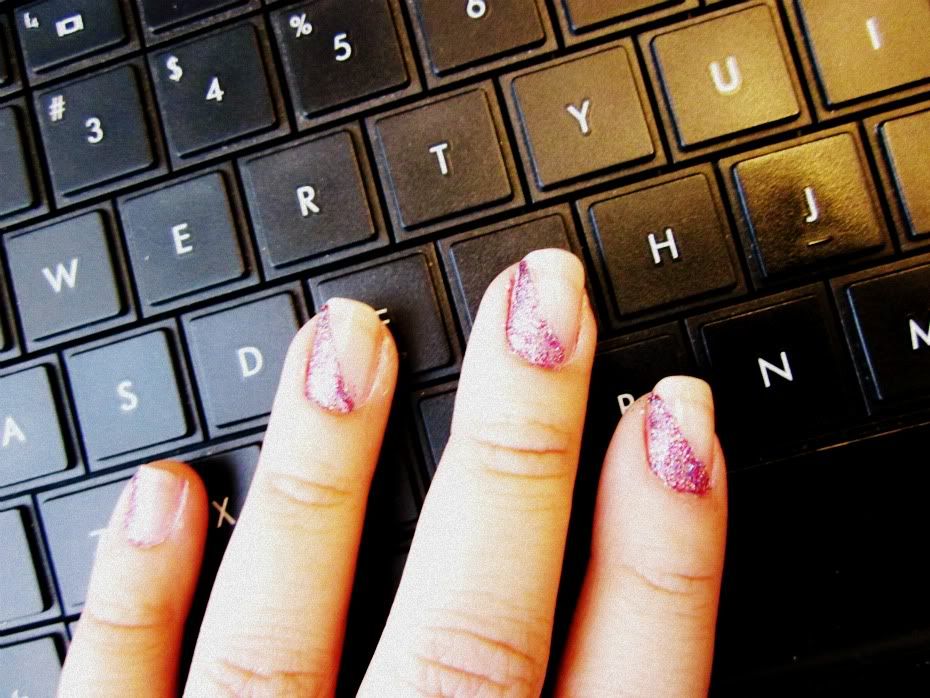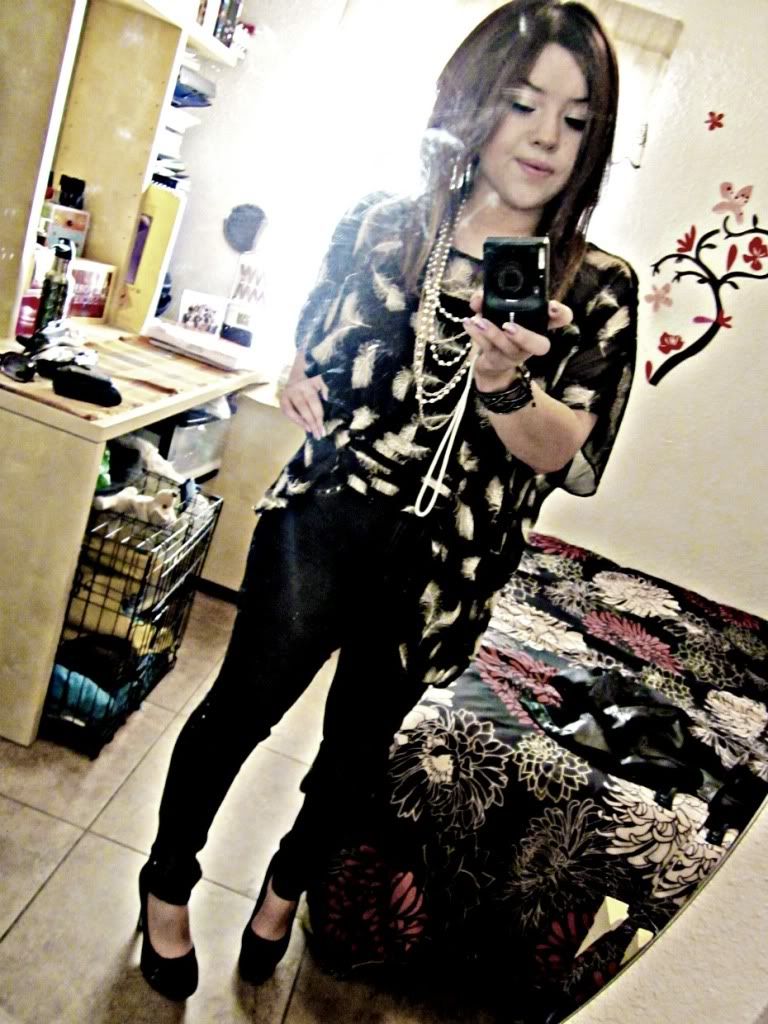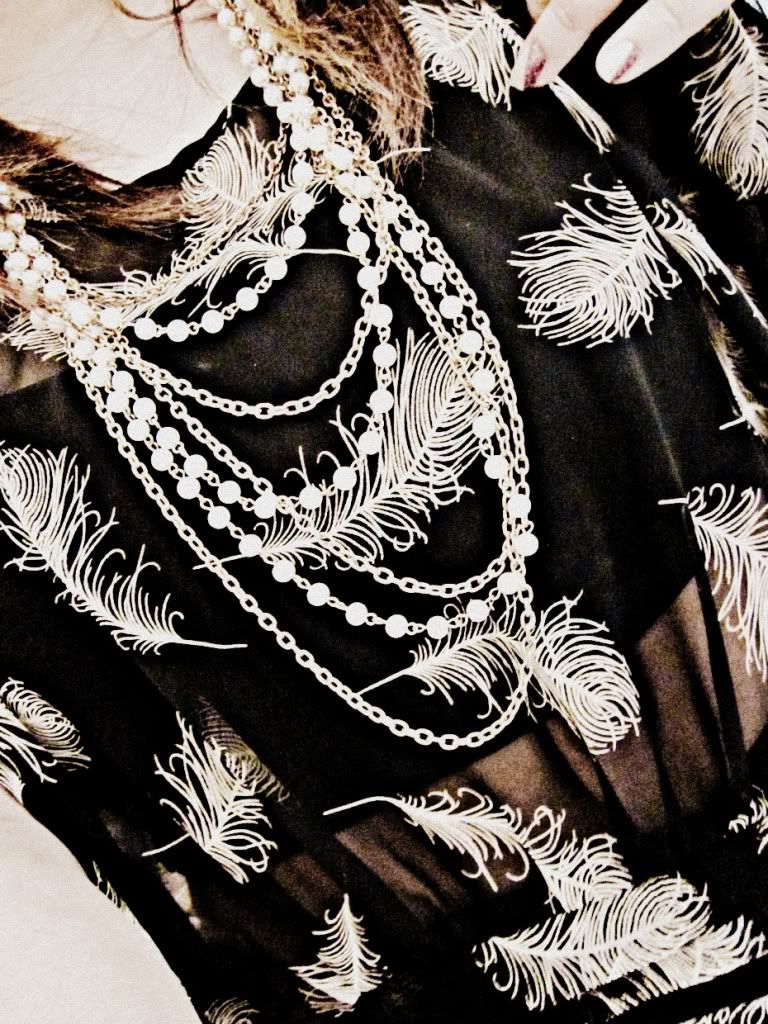 I LOVE them! Primas! & no it does NOT make us immature to want to go to QT at 3 in the morning and buy a whole bunch of food and Red Bulls just because and then not eat or drink any of it!
Live a little!
Karí